---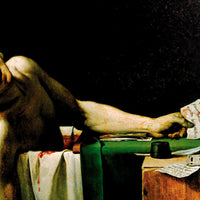 "'Deathconsciousness' is probably a perfect record." - Last Train To Cool
"...comes as a wonderful surprise for me in 2008." - Built On A Weak Spot
"The most beautiful album of 2008 has already arrived." - sputnik music
"Sets a rather high bar for what new or little known bands are capable of producing on their own" - scenepointblank
"Words fail to describe the beauty of this album." - people united for peace
"delivers an emotional wallop that seems unparalleled. 5 stars." - the rock blogger
"A record of truly epic proportions...a new standard-bearer for what can be accomplished with two people." - 24 Hour Party Pooper 

Over 5 years in the making, "Deathconsciousness" is the debut double album by the band HAVE A NICE LIFE. Dense and impenetrable, it's unique mix of shoegaze, new wave, industrial and noise has drawn comparisons to the likes of JOY DIVISION, MY BLOODY VALENTINE, and SUNN0)). It comes with a 75-page booklet, written by a Massachusetts history professor, examining the deep religious symbology the record is built upon, and presents, for the first time, an exploration of the dark and mysterious cult of the Antiocheans. 

This is the Digital Download of HAVE A NICE LIFE's "Deathconsciousness". Included are both disks ("The Plow That Broke The Plains" and "The Future"), the complete 75-page booklet "On An Obscure Text" in pdf format, as well as a track listing and high-resolution cover art.