---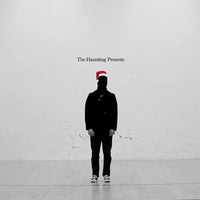 *This is a digital download. Add it to cart, check out, pay nothing. You'll get a confirmation email, and a minute or so later, an email with the download. If you don't see one, check your junk mail.*
Hi everyone.
Last year we released a Christmas album of covers, B-sides, and one-offs called "Santa Is Real." That was pretty enjoyable, and we wanted some way to say "thank you" for all the crazy support you send our way - taking pictures of stuff you bought, commenting, sending emails, spreading the word, getting tattoos, all of it - so we've decided to try and make this a tradition. No promises, mind - you know how we are with deadlines - but we're going to do our best.
This year is going to be a big one for ELHR - we have a lot of releases planned, more than almost any year since we've been around - so we thought we'd use this letter to announce the 2013 releases, artists, and projects. Hopefully doing this will also keep us on track, since it's easy to fall behind while juggling multiple jobs, family, our own art, etc.
This record features two songs each by the debut ELHR artists of 2013, as well as some stuff that's on their for just for the hell of it. I've put detailed write ups of each of them below, as well as our release list for 2013 (please note that the order might change for various reasons, one of which is I don't really know the order yet).
Here's to a year filled with making cool stuff, awesome music, and the minimum amount of devastating bum-outs.
Thanks everyone.
ENEMIES LIST HOME RECORDINGS